Do more with your BIM model using data visualization. More and more parameters are needed in a BIM process, so maintaining the quality of the data can be difficult. Learn how to integrate tools like the data manager and data visualization for your quality assurance workflow to help minimize data discrepancies with your 3D models. Join Luc Lefebvre and Sarah Barrett to learn how advanced BIM tools can enhance your workflow, reduce errors, and increase quality output for your 3D models.
Attendees will:
Explore various sources of data and determine how to use them with your model for optimal results.

Learn what data visualization is and how it can be used for data verification.

Discover the benefit of data mapping to improve your open BIM workflow with IFC data.

Identify best practices to maintain consistency with your models.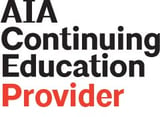 For those who are not members of AIA, you may be able to self-report your webinar attendance for learning credits to your professional association. Please check with their guidelines.